Features
Improved efficiency, productivity and reduced costs
Optimized applications for your unique business needs
Reduced desk space demands. Wall-mounted option is available.
Portability for hand-held or trolley use
Caters for multi-lingual clients and workforces with 47 printable languages and 31 user  display languages
Compatible with eco-friendly linerless labels
Branded and application-focussed label designs from SATO's own design team and brand-new production facilities
Supports compliance with food regulations
Multi-purpose asset: label printer, operator video training tool, compliance monitoring, and management tool
Easy database update by USB/LAN/WLAN
FX3-LX for the Food Industry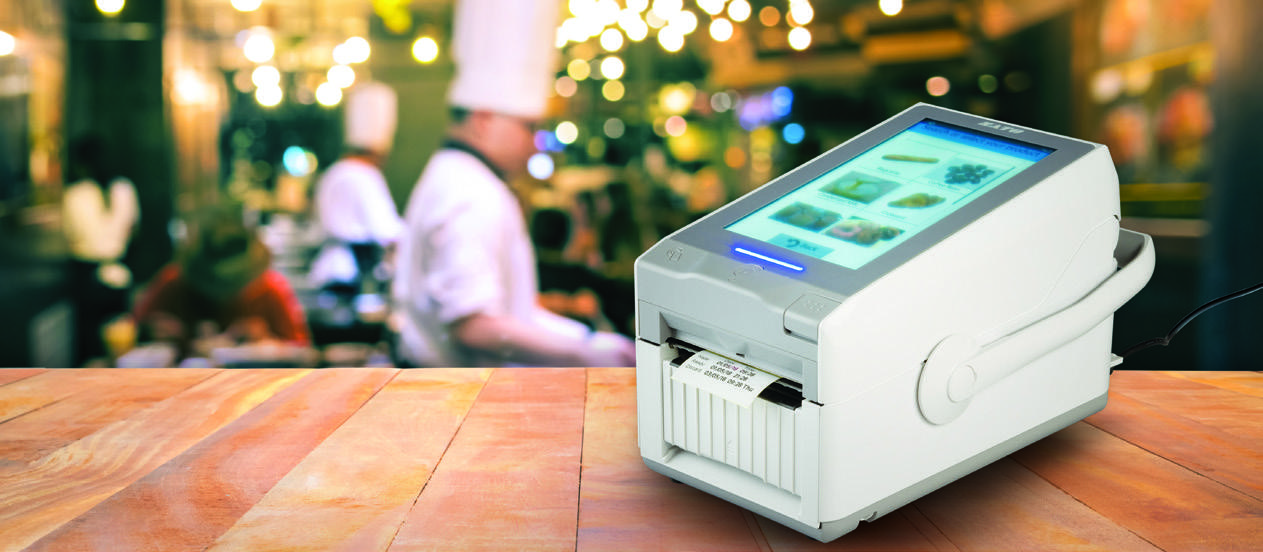 Rely on food-safe features for peace of mind
FX3-LX has the ability to automatically calculate and print best-before and use-by dates, allergens and secondary shelf-life compliance information for individual products and ingredients, based on its internal product database. The FX3-LX database is easily updated with data from a server via a USB memory stick, USB and LAN PC connection or automatically via WLAN, ensuring data accuracy is maintained at all times. This in turn helps to reduce food waste due to improper labelling. In addition, label usage tracking is also a feature of the FX3-LX, allowing the user to verify whether food safety procedures are being adhered to.
Reduce costs & save space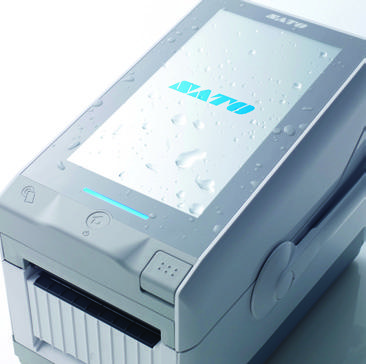 The FX3-LX's PC-less printing feature makes it ideal for use by a wide range of food industry sectors. From Quick Service Restaurants to Corporate, Hospitality and Manufacturing, businesses in the food industry can reduce costs and save space by moving the portable device from the kitchen or back-office to the service floor, as and when required. FX3-LX prints high quality (305dpi), durable 3-inch labels as standard, without the need for a PC.
FX3-LX for the Retail Industry
Print on demand, in any location
For the convenience of retail assistants, the FX3-LX has a USB-A interface, which allows peripheral devices (such as scanners and keyboards) to be connected for all shop-floor and back-of-store operations. Hand scanners, for example, can be connected via USB or Bluetooth, making it easy and fast to retrieve information and print from product databases. This means less time is spent on merchandising and more time is focused on customer service.
Remove human error with automatic calculations
Unlike hand labelling, where the retail assistant would need to work out discounts and keep a track of discounted items manually, the FX3-LX automatically calculates sales tax and price discounts to avoid human error. The device keeps track of discounted items and allows corrective actions to be taken, as and when required. The FX3-LX's high-resolution print is suited to production of shelf-edge labels and promotional quality print for discount and high-end outlets alike.
FX3-LX for the Manufacturing & Logistics Industries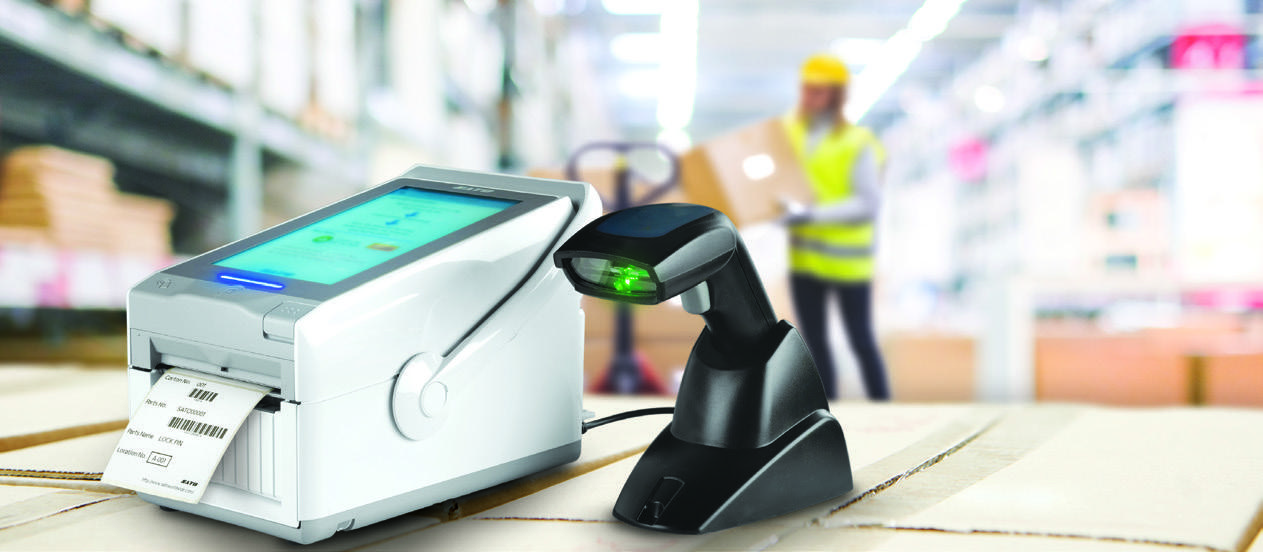 Access accurate data, whatever your location
The multi-functional nature of the FX3-LX makes it perfectly suited to manufacturing and logistics environments. Accurate data can be efficiently accessed in multiple sites and geographies, allowing operatives to label items correctly. The ability to label goods with data supplied direct from an up-to-date, portable database is of benefit to many applications, including:
Put-away labeling
Raw material labeling
Pick, pack and ship labeling
Returns labeling
Cross-docking re-labeling and dispatch addressing
In all instances, the easy-to-operate FX3-LX requires less manual input and less internal training than traditional labeling methods, making significant labor savings for small and large-scale enterprises. Put-away labeling, for example, requires less manual input for label printing on inner-box labels due to the user's access to an up-to-date product database. Without the FX3-LX, adding labels to inner boxes, rather than just the outer carton, is a time-consuming operation that often requires additional training.
General Specifications