In today's highly competitive amusement industries, customer loyalty is built around convenience, security and overall guest experience. The emergence of RFID (Radio Frequency Identification) technology has completely reshaped the way amusement and waterparks operate. RFID wristbands offer cashless payments, reduce waiting times and provide efficient entry control. Contact us so we can help you choose the RFID wristbands that best fits your needs.
Rewearable Silicon Wristbands
Ideal for access control, seasons pass programs, gym memberships or other premium credentials!
Boost your brand by customizing your PDC Smart® Rewearable Silicone wristbands with any combination of silk screen printing, debossing and embossing.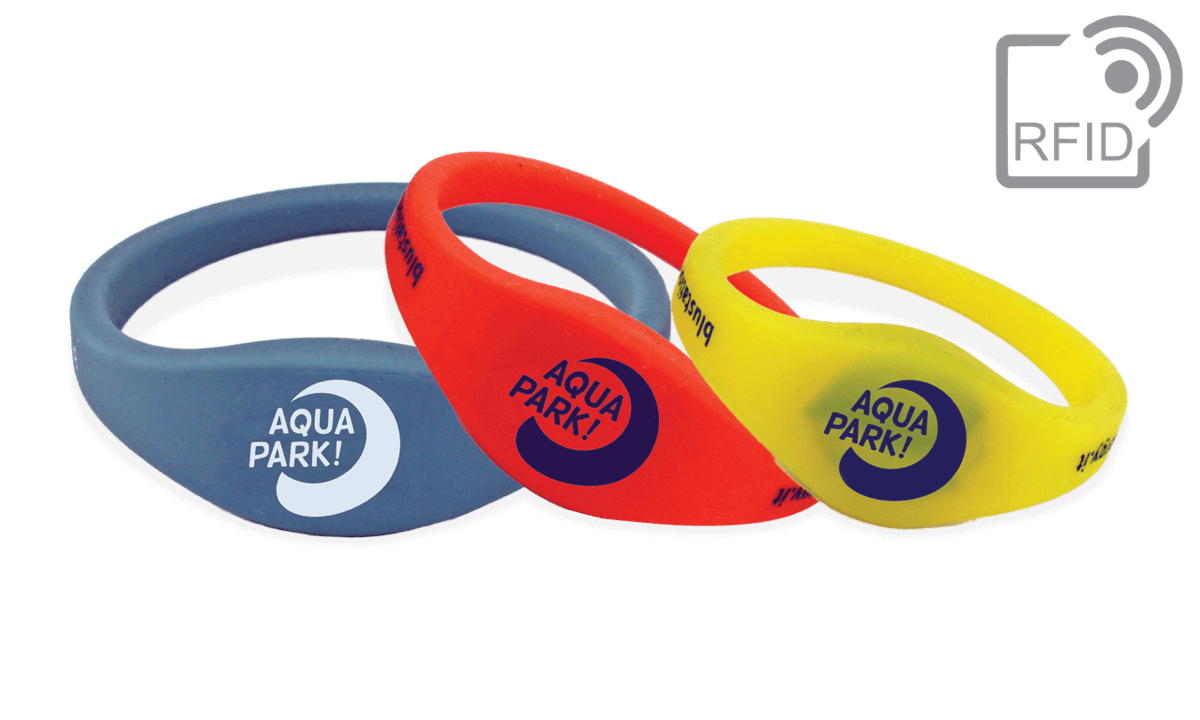 Customization options: RFID Silicone wristbands can be embossed, debossed and/or printed in 1 colour. For more information, contact us.