Thermal Transfer Polyester Label Rolls
Fixed Assets, tool control, work-in-process, rental equipment, products identification, and many harsh environment nameplates.
Printable with Thermal Transfer Printers.
Superior Print Quality with topcoat is resistant to smudging & abrasion. Exterior durability: two years.
Any logo or graphic can be printed on these Labels.
Aggressive, high-performance permanent solvent-based acrylic adhesive offering high initial tack,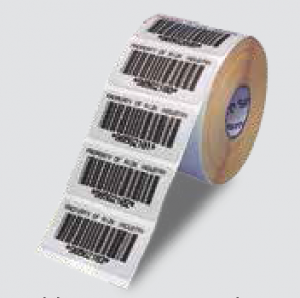 high shear and high ultimate bond to a wide variety of surfaces.
Service temperature range: -40oC to 150oC Minimum application temperature: 10oC Shear: 50 hours.
Available in Silver Matte & Pearl White.
Size(mm)
21 x 21
30 x 10
30 x 15
50 x 25
58 x 30
70 x 11
70 x 23
82 x 58
94 x 21
94 x 45
94 x 138